Adolfo López-Paredes
Director INSISOC. Catedrático de Universidad – Professor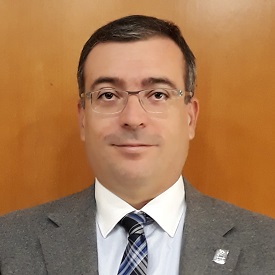 Address:
Escuela de Ingenierías Industriales
Universidad de Valladolid
Paseo del Cauce, 59
47011 – Valladolid, Spain
E-mail: aparedes@eii.uva.es
Director of INSISOC, a Research Institute certified as: GIR UVa, GREX251, UIC086
Series Ed.: Lecture Notes in Management and Industrial Engineering
Member of: European Academy of Industrial Management, ADINGOR, AEIPRO
Link to Google Scholar Adolfo López-Paredes
Research Gate: Adolfo_Lopez-Paredes
Professional Accreditation: Certified Senior Project Manager – IPMA-B, IPMA Assessor
ORCID: 0000-0001-5748-8308
---
Short CV:
Adolfo López-Paredes is Professor at the University of Valladolid (Spain). He graduated from the University of Oviedo in Industrial Engineering (1994) and obtained his Ph.D. in 2000 on applications of agent-based simulation to economic analysis, in the University of the Basque Country. His research interests within the INSISOC Group include Agent Based Modelling; Project Management; Managerial Decision Support Systems; System of Systems Engineering, Business Intelligence and Big Data and Organizational Resilience.
---
Selected Publications:
Villafáñez, F.; Poza, D.; López-Paredes, A.; Pajares, J.; Del Olmo, R., (2019). A generic heuristic for multi-project scheduling problems with global and local resource constraints (RCMPSP). Soft Computing, 23-10, pp.: 3465-3479. Springer. ISSN: 1432-7643. https://doi.org/10.1007/s00500-017-3003-y
Morales-Allende, M.; Ruiz-Martín, C.; López-Paredes, A.; Pérez-Ríos, J., (2017). Aligning Organizational Pathologies and Organizational Resilience Indicators. International Journal of Production Management and Engineering, 5-2, pp.: 107-116. Universitat Politècnica de València. ISSN: 2340-4876. https://doi.org/10.4995/ijpme.2017.7423
Acebes-Senovilla, F.; Pajares-Gutiérrez, J.; Galán, J.M.; López-Paredes, A., (2014). A new approach for project control under uncertainty. Going back to the basics. International Journal of Project Management, 32-3, pp.: 423-434. Elsevier. ISSN: 0263-7863. https://doi.org/10.1016/j.ijproman.2013.08.003
Pajares, J.; López-Paredes, A., (2011). An extension of the EVM analysis for project monitoring: The Cost Control Index and the Schedule Control Index. International Journal of Project Management, 29-5, pp.: 615-621. Elsevier. ISSN: 0263-7863. https://doi.org/10.1016/j.ijproman.2010.04.005
Arauzo, J.A.; Pajares, J.; López-Paredes, A., (2010). Simulating the dynamic scheduling of Project portfolios. Simulation Modelling Practice and Theory, 18-10, pp.: 1428-1441. Elsevier. ISSN: 1569-190X. https://doi.org/10.1016/j.simpat.2010.04.008
Galán, J.M.; Del Olmo, R.; López-Paredes, A., (2009). An agent-based model for domestic water management in Valladolid metropolitan area. Water Resources Research, 45-5, W05401. Wiley-Blackwell. ISSN: 0043-1397. https://doi.org/10.1029/2007WR006536
Galán, J.M.; Izquierdo, L.R.; Izquierdo, S.S.; Santos, J.I.; Del Olmo, R.; López-Paredes, A.; Edmonds, B., (2009). Errors and artefacts in agent-based modelling. JASSS – The Journal of Artificial Societies and Social Simulation, 12-1-1. University of Surrey. ISSN: 1460-7425. http://jasss.soc.surrey.ac.uk/12/1/1/1.pdf
Pajares, J.; Hernández, C.; López-Paredes, A., (2004). Modelling Learning and R&D in innovative environments: A cognitive multi-agent approach. JASSS – The Journal of Artificial Societies and Social Simulation, 7-2-7. University of Surrey. ISSN: 1460-7425. http://jasss.soc.surrey.ac.uk/7/2/7.html
López-Paredes, A.; Hernández-Iglesias, C.; Pajares-Gutiérrez, J., (2002). Towards a new experimental socio-economics: Complex behaviour in bargaining. The Journal of Socio-Economics, 31-4, pp.: 423-429. Elsevier. https://doi.org/10.1016/S1053-5357(02)00131-2
---
Address:
Escuela de Ingenierías Industriales
Universidad de Valladolid
Paseo del Cauce, 59
47011 – Valladolid, Spain
E-mail: aparedes@eii.uva.es